SMS Bomber Online APK For Android & IOS [BOMBitUp]
SMS Bomber is any application that can be used to flood an unlimited number of messages to anybody's number. With the help of BOMBitUP APK, you can do the SMS bombing from any Unknown or anonymous number as it uses VOIP Connection to send your messages. And the point to be noted is that SMS Bomber can not only be used to prank your friends and family but you can also use this best SMS Bomber APK to send promotional messages to your potential clients and get leads for your business without spending any money on SMS charges. Now, don't waste further time and download the provided SMS Bomber application to your Android phone from the Download link given in the next section and start pranking your friends now.
Download BOMBitUP APK v4.3 For Android
Click on the download button below to start downloading the latest version of the working SMS Bomber APK for your Android, which is called the BOMBitUp APK.
DOWNLOAD BOMBitUP APK

HERE
Once you download the provided SMS Bomber APK to your Android device, follow the exact steps given in the next section to install it on your phone without any error.
NOTE: This application is only meant for entertainment purposes. So, if you misuse this app for personal reasons the developer won't be responsible for it.
How to Install SMS Bomber on Android
If you are new to Android devices, installing APK can be confusing at times, so just follow the exact steps given below to install the provided application or any APK file without any errors.
Step 1: Download the provided BOMBitUP APK to your Android device from which you want to operate.
Step 2: Go to your Android security settings and make sure the "Unknown Sources" option is enabled, it is necessary to install any application on Android using the APK installer.
Step 3: Now open the Downloaded SMS Bomber APK and click on the "Install" button to start the installation, wait till a success message is shown on screen.
Step 4: Once the installation is completed, you can click on the "Open" button to start using this innovative application for free.
How to Use SMS bomber on Android
Using the BOMBitUP app on your Android is really a child's play, just follow the simple steps given below to send Bulk SMS to any phone number.
Step 1: Open the SMS Bomber Application.
Step 2: On the home screen of the application you will see an option to select the country, select the country to which you are interested in sending the SMS.
Step 3: Now you will be asked for the Phone number of your victim, enter your friend's phone number or the number to which you wish to send the SMS.
Step 4: Now Fill in the Sender's name and a phone number for the sender.
Step 5: Now, Enter the Count Number which is the number of copies of the message you want to send your friends.
Step 6: Click on the "Send" button now to SMS Bomb your victim for free of cost.
BOMBitUP App Description & Specifications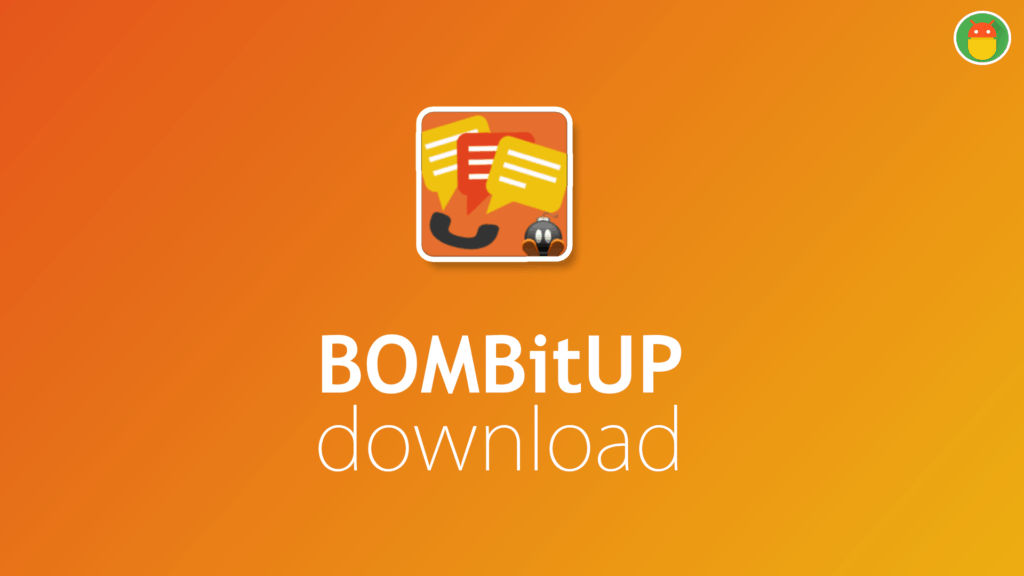 Bomb it Up APK is one of the leading SMS Bombing applications for Android devices, if you wish to know more about the application check out the specifications and features that are given below.
| | |
| --- | --- |
| App Name | BOMBitUP APK |
| APK Size | 12.8 MB |
| Requirements | Android 6.0+ |
| Package Name | bombitup_release_4.3.apk |
| Updated | February 23, 2023 |
Easy User interface: Just download this application and you get all the functions on its homepage itself, there are no extra options in the app which makes it less confusing for even the new users.
Send SMS from Anonymous Number: SMS Bomber dont use your personal number for Sending messages instead, you can select and use the anonymous VOIP Number provided.
Bulk SMS Sender: You can use this application to send multiple copies of the same messages to your friends.
Free to use: This application is free to use and has no hidden charges.
SMS Bomber FAQs (Frequently Asked Questions)
Q. How SMS bomber is helpful for SMS Marketing?
Ans. You can import multiple phone numbers in bulk and send them all a copy of the promotional message you wish to send using the BombItUp app, by this, you will be saving a lot of money on your brand marketing.
Q. Is it illegal to SMS Bomb any person?
Ans. SMS Bombing can sometimes hang the phone of the victim if their RAM is not good, so it can give serious loss to people if you are SMS bombing anyone who is not your friend. So Make sure you don't misuse the application to give loss to anyone.
Q. What is the Limit to the Number of Messages in SMS Bomber?
Ans. You can send up to 500 messages at once using the provided SMS Bomber application, make sure not to abuse it in any way.
Conclusion
Thank you for reading the complete article on the Best SMS Bomber in 2022 which is the famous BOMBitUP APK, if you like the functions of the application don't forget to share it with your friends and family who are interested in knowing about the latest technology in Android phones. keep visiting our blog to get the latest exclusive information about Android Apps and Games for free.