Director of Institute
DIRECTOR'S MESSAGE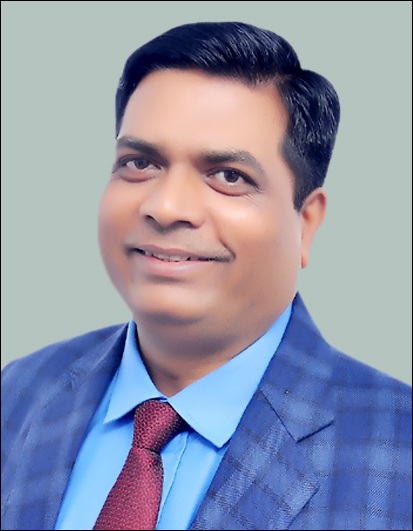 I take immense pleasure in welcoming you to Prof. Rajendra Singh (Rajju Bhaiya) Institute of Physical Sciences for Study and Research, Veer Bahadur Singh Purvanchal University, Jaunpur, an institute, which is dedicated to both fundamental and applied aspects of Physical Sciences for study as well as research for the development of each and every students for a better career prospects.
Prof. Rajendra Singh (Rajju Bhaiya) Institute of Physical Sciences for Study and Research within the campus of Veer Bahadur Singh Purvanchal University, Jaunpur is an Institution of National reputation. The Institute was established by the efforts of the Government of Uttar Pradesh, in the year 2018. The Institute is a tribute to visionary Prof. Rajendra Singh popularly known as 'Rajju Bhaiya', who was a Distinguished Professor and Head of the Physics Department, University of Allahabad, Prayagraj. RajjuBhaiya was not only an educationist but also a thinker, a social reformer and a skilled organizer.
The establishment of the Institute accomplishes the mission of the University to offer best environment for education, students and society leading to universal developments in all respects. The Institute has four departments of Physical Sciences viz: Physics, Chemistry, Mathematics and Earth & Planetary Sciences with intake of 60 students for the M.Sc. programmes of each department, B.Sc. (Physics, Chemistry and Mathematics) and B.Sc. (Physics, Mathematics and Geology). The institute has M.Tech. (Materials Science & Technology) programme with intake of 30 students. There are two Research Centres i.e.,  Nano science and Technology Research Centre and Renewable Energy Research Centre. The four departments and research centres have well-equipped laboratories with instruments like SEM-EDS, XRD, FTIR, UV Vis, APS-100, TPS-500S with other infrastructural facilities for undertaking advanced level research.
The institute is all set to bring out the potential within each student and to provide proper guidance to make them future assets capable of meeting any challenge that will be faced by them after leaving the institute. The institute provides complete support to expand their communication skills, critical thinking abilities, moral values and sense of responsibility. All efforts are made to improve the creativity and problem solving abilities of the students so that they can contribute their best to the society and country.
The institute has a team of highly qualified experienced researchers and dedicated faculty members, who devote their time not only in teaching but also for the overall development of the students. We are confident that the students passing out from the institute, will be academically sound, confident and have good leadership skills.
I wish all the best to all the prospective students.
Prof. (Dr.) Devraj Singh
Director